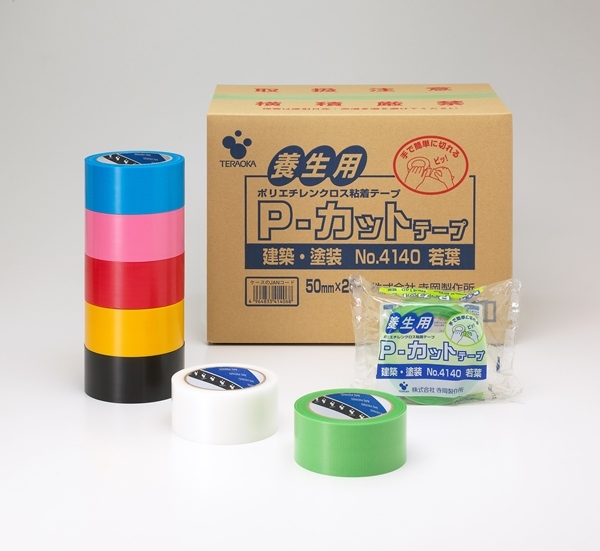 P-Cut tape is a tape made from a polyethylene cloth backing that allows for easy cutting by hand. The product is also very compact.
No. 4140 is a polyethylene cloth tape specifically for masking.4140-2.jpg
Even easier to cut by hand and achieving a smoother tape cut line.
Achieves balance of being highly adhesive, hard to peeling off and with low residue.
Features:
Easy to cut by hand. Achieving a smoother tape cut line.
Strong adhesion and excellent for removability. Less adhesive residue after pasting for long time
Strong adhesion to various materials
You can also cut the longitudinal direction of the tape
Application:
For masking
For paint masking
For renovation works
Used in construction masking
Indoor masking
Concrete masking